Ngorongoro Crater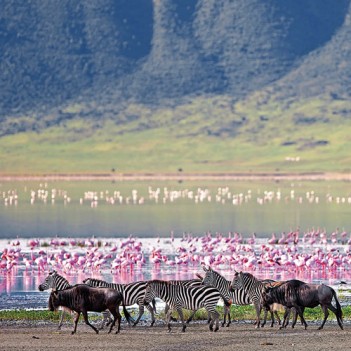 Ngorongoro Crater
Descend below the rim of the Ngorongoro Crater, the world's largest free standing caldera, to experience one of the densest concentrations of wildlife in Africa. A stay at Gibb's Farm offers a welcome respite while on safari. Immerse yourself in the farm's gentle rhythms, walk the Ngorongoro Forest, cycle the backroads of Karatu, or spend an afternoon building a school desk, a very rewarding way to participate in village life.
1. GIBB'S FARM, Tanzania,
...
National Parks and Preserves
Safari, Animals, and Wildlife
About African Travel Inc.
Africa has come a long way since Teddy Roosevelt took his first safari in 1909. Then, there was only one way to go on safari and that was on foot, carrying your tent and provisions with you. Today, there are numerous choices and decisions to be considered when crafting your personal safari experience and we are experts at helping you make the selection that is best for you. We eat, sleep and breathe Africa; this is our passion.
Our Roots in Africa
Building on partnerships
...
Multiple departures dates available
Multiple departures dates available